Eyes on Main Street Gallery at 126 -128 Goldsboro Street Wilson, North Carolina 27893.  
Gallery Hours: Wed, Thur, Sat - Noon to 4pm & Fri - Noon to 6pm​​​​​​
Works by

Susan Fecho and Maureen O'Neill
Wait without thought is a line taken from the T.S. Eliot poem "East Coker". In this exhibition Susan Fecho and Maureen O'Neill will exhibit a series of works that were started during the Covid pandemic. Both artists have used this time to make work apart from the intensity of the moment. The studio has become a place where they have found a refuge, a stillness, and a way to be and "wait without thought". To make work that connects first to their intuitive, and mindful spirits – and to allow the process of making to lead them to new content, new materials, and new imagery.
T.S. Eliot says in this poem,
'But the faith and the love and the hope are all in the waiting.'
Fecho and O'Neill have selected works from this period of 'waiting" to gather and share; a combined exhibition that will showcase a new series of pastels by O'Neill and a collection of mixed-media pieces by Fecho.
​​​​​​​
Susan Fecho
works as a printmaker, graphic designer, and scientific illustrator. Her work celebrates the natural sciences. "Storytelling is at the core of my work, with the collaged surface used as a mode of telling stories, expressing feelings, and sharing imagery. Through my work, the familiar reappears in unfamiliar configurations; a new sense of significance is imparted to an otherwise everyday object. My creative interests extend beyond the viewed subject, encompassing sculptural elements, and allegorical imagery. My work targets the "issues" past and present of being a female in the south – exposed and vulnerable."  She has exhibited regionally, nationally, and internationally and has received numerous awards, grants, and residencies. Susan Fecho received her BFA and MFA from East Carolina University, Greenville, NC. She is the Dean of the School of Visual, Performing and Communication Arts at Barton College.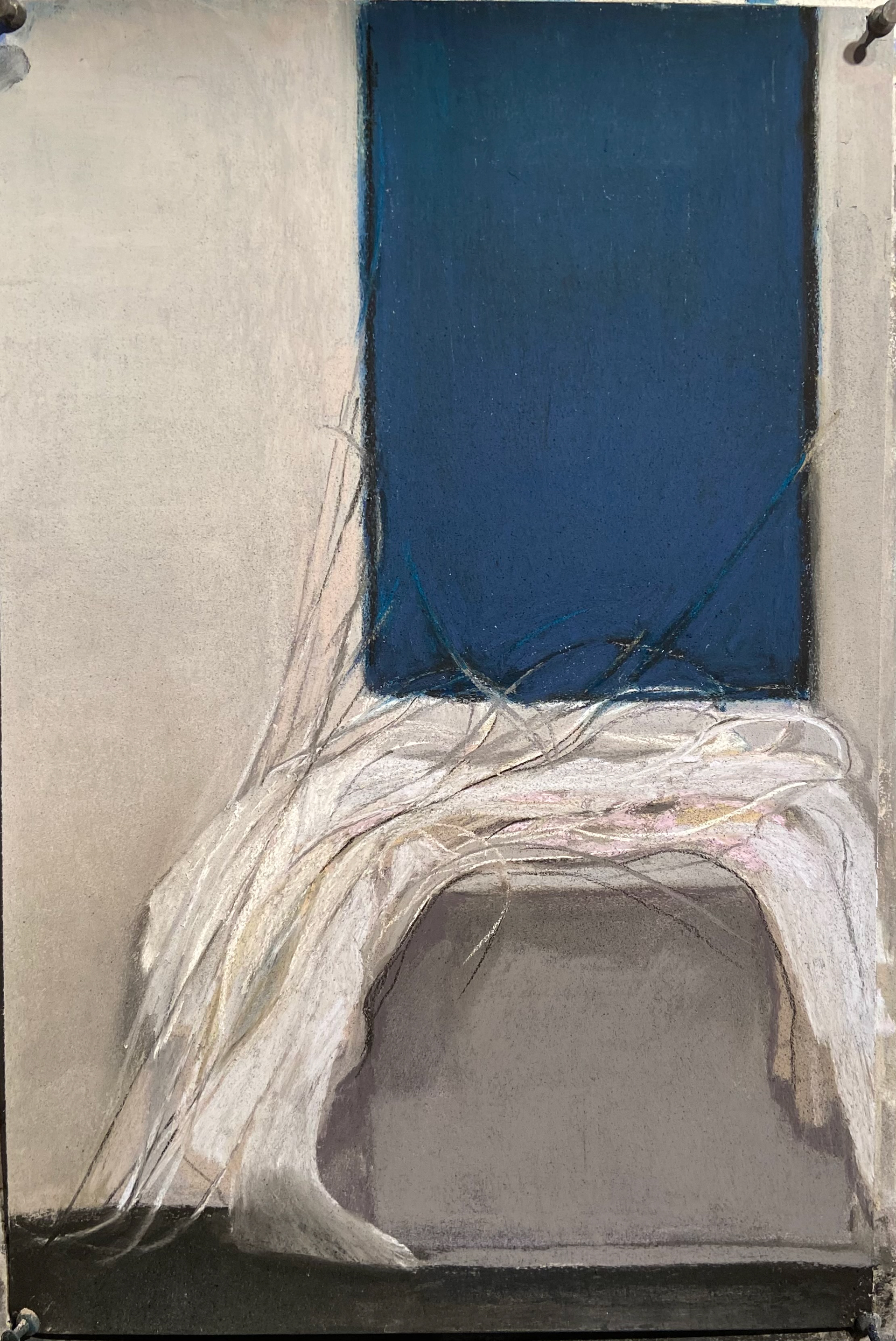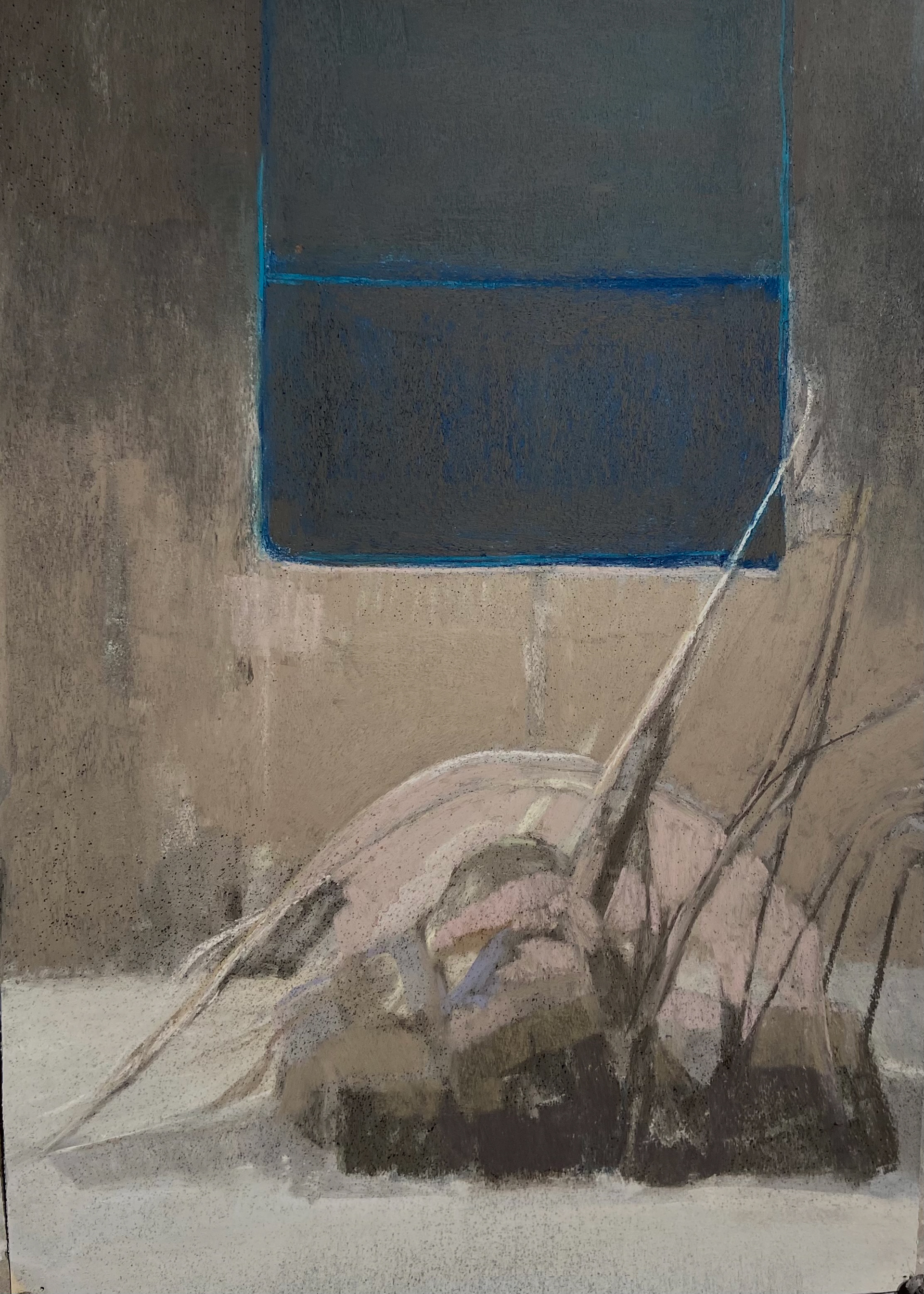 Maureen O'Neill
is a visual artist who lives in Tarboro, North Carolina. She grew up in Holyoke, Massachusetts and received her B.F.A. in Painting from the University of Massachusetts, Amherst, and her M.F.A. in Painting from the Rhode Island School of Design in Providence, RI. She is the Director of Exhibitions and Educational Programming for the Barton College Art Galleries and Assistant Professor of Art in the Department of Art, Barton College. O'Neill says about her work, "In my pastel works, each is connected to my experience of spaces; interiors with doorways, thresholds offering distant exits and suggestions of landscapes, windows with light, the color of darkened corners, spaces beyond spaces. It is work that quietly affirms a commitment to seeing and remembering, at times abstracted and directed by the process of making."